Joel Boonstra
Responsive Design
A responsive website lets you reach mobile and desktop visitors alike (and everyone in between), without maintaining separate sites. We'll talk about planning and building a responsive website, and walk through some real world examples.
About Joel
Joel has been building the web for over a decade. He loves to learn, and loves to teach what he's learned to others. While at Gospelcom.net, he helped nonprofits build and expand their web presences. As an owner and developer at Agathon Group , he works with organizations of all sizes to create usable, powerful, and modern websites.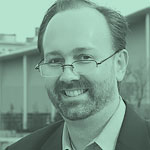 Keith Finnegan
Emerging Content Strategy
How do you deliver excellent content that not only gets people's attention but helps achieve business goals? We'll explore content strategy from this perspective, drawing from real-world examples, research, and a practical content model that anyone can use.
About Keith
Keith has spent nine years in the world of digital marketing, touching virtually every aspect from content marketing, to customer relationship management (CRM), to eCommerce, to website and app development, to social media, to email. He currently serves as a senior director of digital marketing at Zondervan, and once served in a similar capacity for a small nonprofit film company. In 2007 he received a Marketing Sherpa Silver Mouse Award for a successful daily email program, and he earned an MBA degree from Western Michigan University in 2004. In his spare time Keith enjoys teaching digital marketing at Davenport University.
Amelia Rhodes
Start with Story
It's easier than ever before to connect with clients and potential donors. How do you take advantage of these platforms and translate your passion and vision to the community at large? In this session, we will discuss the ancient tradition of storytelling and how you can use it to effectively communicate your messages.
About Amelia
As an author and a speaker, Amelia has a passion for taking the everyday stories of life and connecting them with larger truths. Amelia graduated from Cornerstone University with a Bachelor's in Business in Administration with a minor in communications. She has worked in the marketing departments of two large non profits. Her first book, Isn't it Time for a Coffee Break? Doing life together in an all-about-me kind of world, offers practical advice for reaching out to your community. She is also featured in the Chicken Soup for the Soul books Inspiration for Writers, Here Comes the Bride, and Devotional Stories for Wives.